STUCK? START HERE!! £15 Starter Wax Melt Mystery Box
Regular price
Sale price
$20.00 USD
Unit price
per
Sale
Sold out
Share
View full details
NEW! Spoonie Warrior Wax Melt Lavender and Eucalyptus
Regular price
Sale price
$5.00 USD
Unit price
per
Sale
Sold out
Share
View full details
NEW! Elves Blood Room Spray
Regular price
Sale price
$16.00 USD
Unit price
per
Sale
Sold out
Share
View full details
WANT TO SEE WHAT MOST PEOPLE ARE MELTING?
MOST RECENTLY STOCKED MAIN PRODUCTS AND BEST SELLERS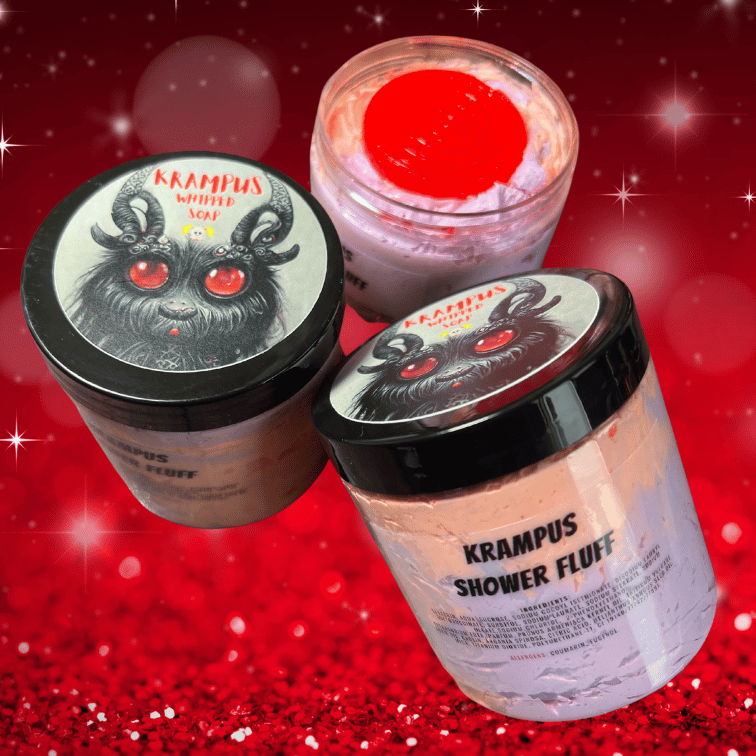 NEW! Krampus Whipped Soap
Regular price
Sale price
$11.00 USD
Unit price
per
Sale
Sold out
Share
View full details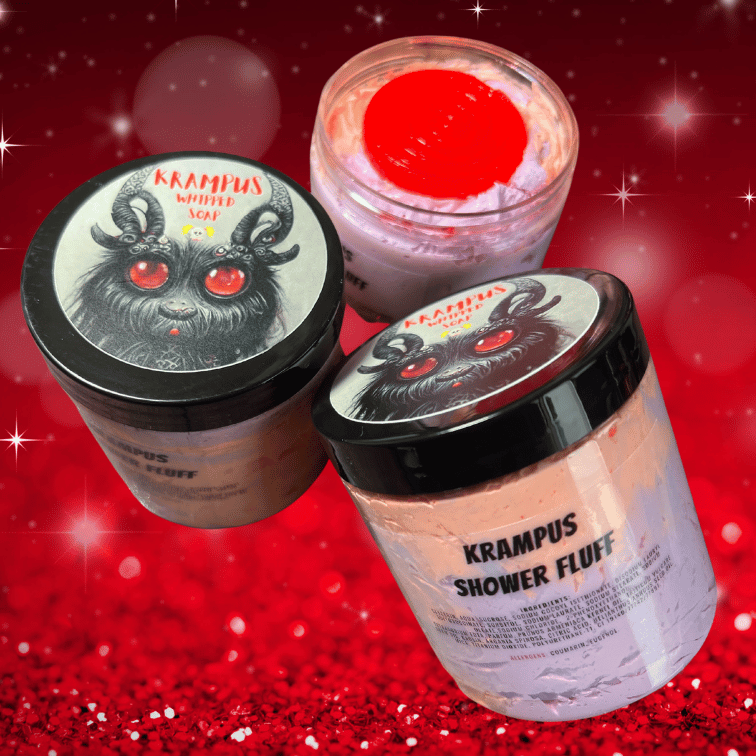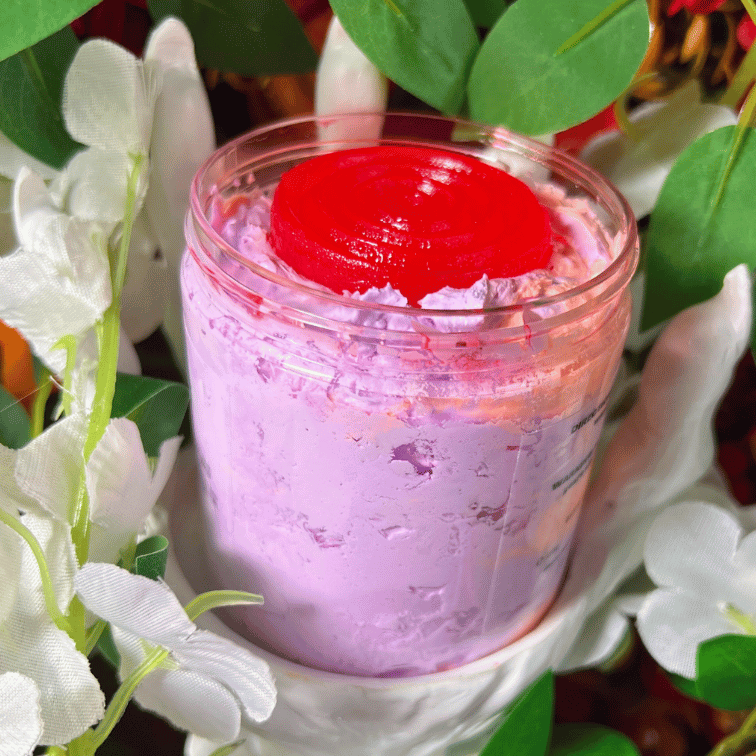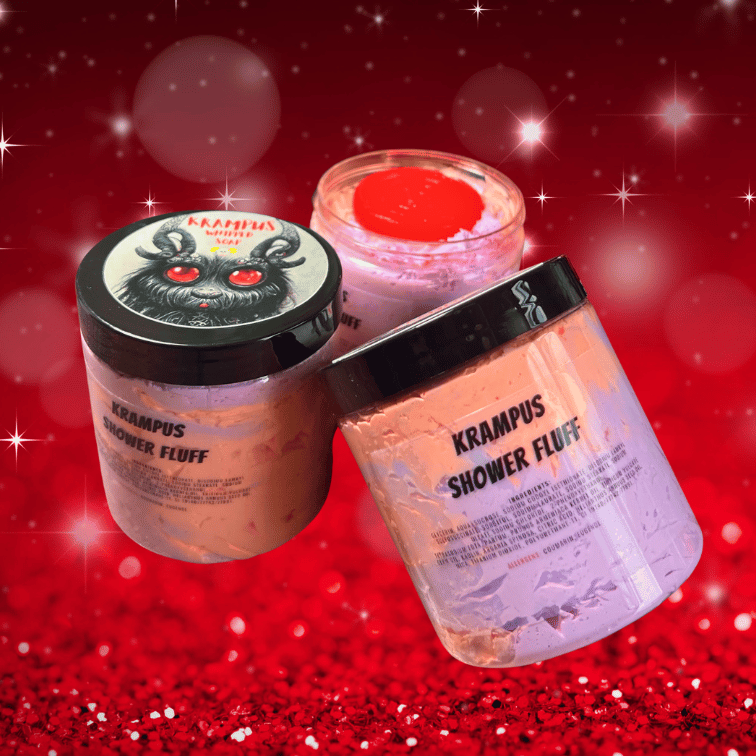 If Sweet Scents Are Your Fav, Start Here....
GIFT IDEA! Christmas Burner Gift Pack Bundle Saving
Regular price
Sale price
$20.00 USD
Unit price
per
Sale
Sold out
Share
View full details
Are You Obsessed With fresh, outdoor fragrances? Start Here!
Bubba Gift Card £50 - Emailed
Regular price
Sale price
$65.00 USD
Unit price
per
Sale
Sold out
Share
View full details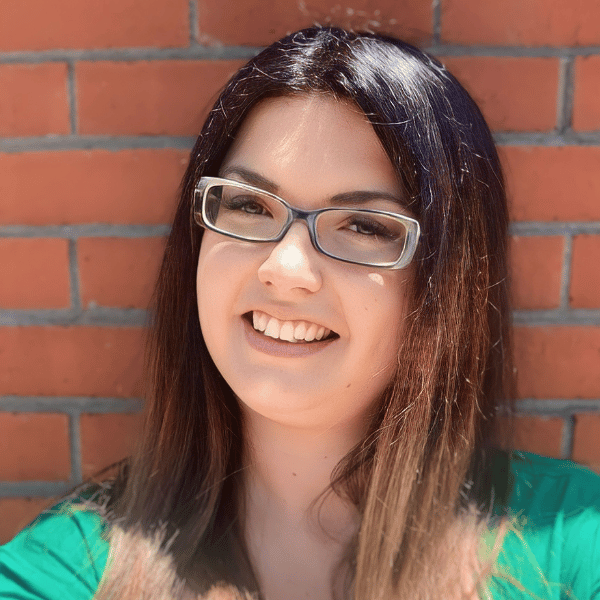 WHY MAGGIE LOVES US FROM USA!
Through the wax melts and the Melty Army, I have met many other spoonies and have found a support system for others like me. Whether someone in your life has a chronic illness, or you are a spoonie yourself, support Bubba's Meltys and join our community....xx
Why Kirstie Is a Regular
I love Bubbas Meltys because the products are incredible, the scents are beautiful, they are often really fun colours and/or shapes, they raise awareness for conditions and customer service is top notch!
Why Sarah Is new and hooked on our wax melts ...
I have been getting Bubbas Meltys since May and I love them. Being a goth myself who loves horror I look forward to seeing what spooky names the wax melts are called and the art prints I get in my Subscription boxes each month ....
Why Megan Is obsessed with our melts
I found Bubbas Meltys when I was at my lowest point. I had just been diagnosed with fibromyalgia and functional neurological disorder and I was lost.
Bubbas Meltys not only brought light back into my life, it brought amazing quality products that smell out of this world and last for so long!
It also bought a community of others just like me, suffering, together.
Bubbas wax melts and bath bombs are without a doubt the best on the market, she is amazing and was born to make these products
WHY WE ARE OBSESSED WITH MAKING YOU LONG LASTING WAX MELTS AND BUILDING OUR COMMUNITY
Welcome to Bubbas Meltys, a safe haven where individuals battling chronic illness, mental health struggles, and disabilities can find validation and acceptance. Through the exciting art of wax, we strive to capture the raw emotions and experiences, serving as inspiration to help empower you. Remember, despite being unwell, your spirit remains unyielding!
Bubba Brand is renowned for highly fragranced melts with a unique blend to prevent them from being overpowering yet long lasting. Typically getting 4-5 burns more than average! Super value for money right?
Crafted with love and care, our candles and wax melts are made from high-quality ethically sourced ingredients that will delight your senses without compromising your well-being.
Chronic illness can be isolating. I found comfort in art and now use fragrance to connect with others. Social media has been instrumental in sharing the Bubba love.
Nothing has been tested on animals and everything is cruelty free and locally sourced.
If you have any questions or want to chat about custom ideas, Contact Us.
If You Are Obsessed With Fruity Scents, Start Here....
We Love To Help Your Purse Strings, So Go Here For A Bargain
Grab a bargain with our incredible sale! Find great deals on all your favorite products and save big.